SALE & DEMO WEEKENDS
Twice a year our demo and sale weekends provide extra opportunities to learn from our knowledgeable sales representatives, test out some boats on the water, and save money on used canoes, kayaks, and paddleboards sold on consignment.
2023 SCHEDULE
September 16
9am - 5pm
`````````````````````````````````````````
Representatives will be present from the following brands.
Swift Canoe & Kayak
Hurricane
Old Town Canoe
Ocean Kayak
Hobie
SIC
Tahe
Yakima
```````````````````````````````````````````
Come try out the new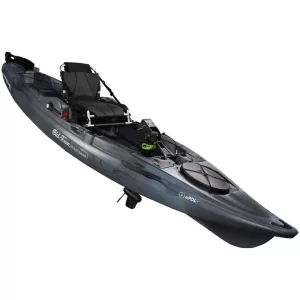 Designed to keep anglers in the chase, ePDL+ combines pedal and battery assist to propel your fishing experience to the next level. With ePDL+ drive you have options. In it for the long haul? Fish all day with light to moderate motor assist. Need to get there quick? Crank it up and get there first. Need a break? Set it to cruise control and let the motor get you there. With motorized versatility at your fingertips, your odds out on the water just got a whole lot better.

$20 demo bracelet required (donated to the Canton Food Bank).