Skip Navigation
Website Accessibility
Delivery available in the northeast. Call for details!

Dagger Kayaks Stratos 14.5S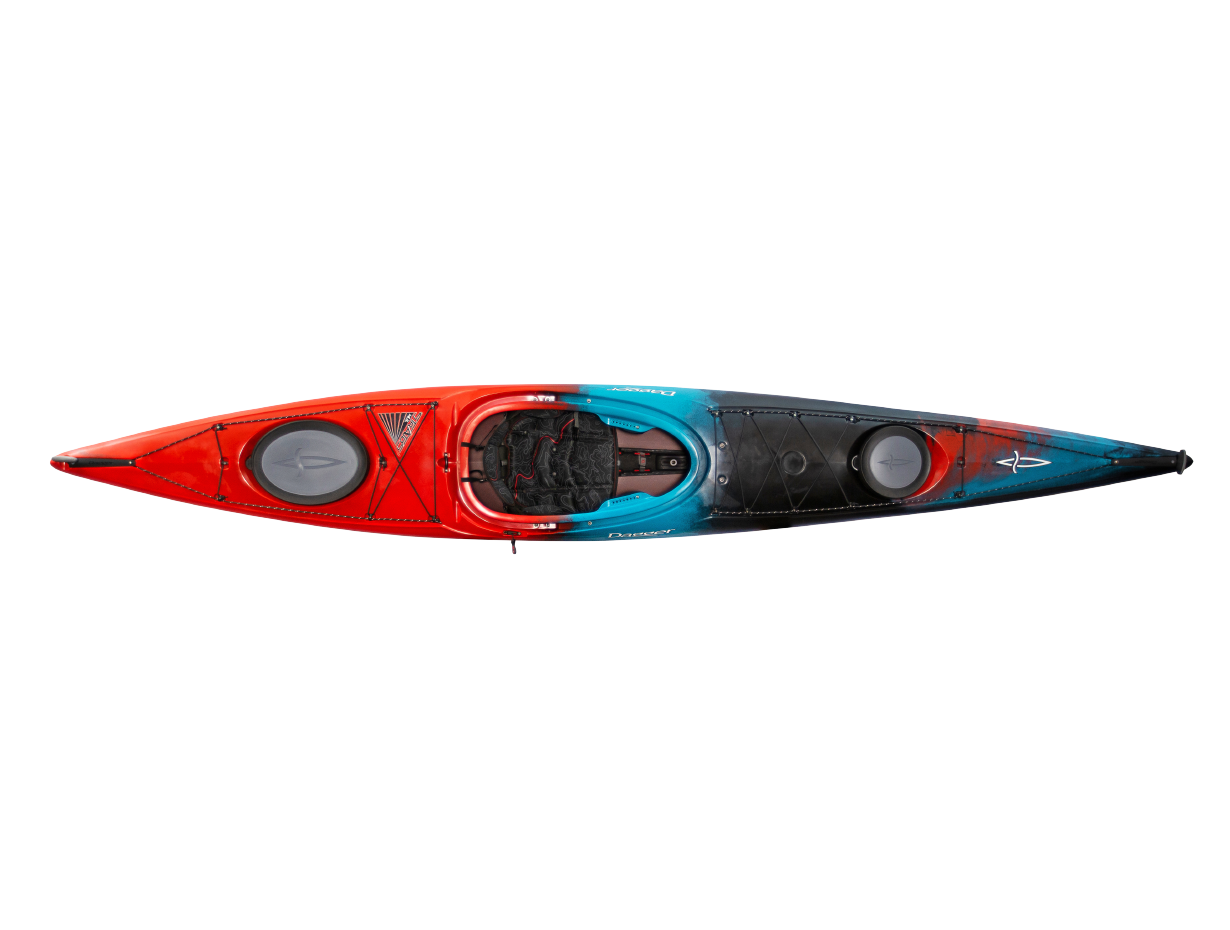 If an item is out of stock please contact us for availability.
This item is not available to ship. Pick up at store. Delivery options available, call for quote.

Order a boat online and call for accessory discount.

Designed to excel in surf, rock gardens and open water paddling, but just as at home on tidal estuaries and meandering rivers, the Stratos is the perfect balance of tracking, maneuverability and forgiveness.
Beginners will love the stability and forgiveness, while intermediate and expert paddlers will find that the Stratos's sporty hull is fast and maneuverable on any adventure. An adjustable drop-skeg aids tracking, and with two hatches, bulkheads and deck bungees, gear storage has never been easier. Perfect for multi-day touring adventures, and just as capable for a day trip to your favorite rock garden or surf spot, the Stratos is a do-it-all kayak that stays with you on every step of your journey.
The 14.5S kayak is slightly smaller for smaller paddlers.
Please Note: Seat fabric on Dagger kayaks will be updated during the 2020 model year. The functionality of the seat remains unchanged, but the seat may look different than the photo on this page.
Specifications:
LENGTH: 14' 6" / 442 CM
WIDTH: 23" / 58.5 CM
BOAT WEIGHT: 54.5 LBS. / 25 KG C
OCKPIT LENGTH: 36" / 91 CM
COCKPIT WIDTH: 18" / 46 CM
MAX CAPACITY: 275 LBS. / 125 KG
Features:

ConTour CFS Seating System
Adjustable Padded Thigh Braces
SlideLock XL Foot Braces
Bow, Stern Hatches
Bow and Stern Bulkheads
Soft Touch Handles
Hull Beam
TruTrak Adjustable Skeg System
Bungee Deck Rigging