Skip Navigation
Website Accessibility
Delivery available in the northeast. Call for details!

Pau Hana 10'10 Mini Sport Fitness Paddle Board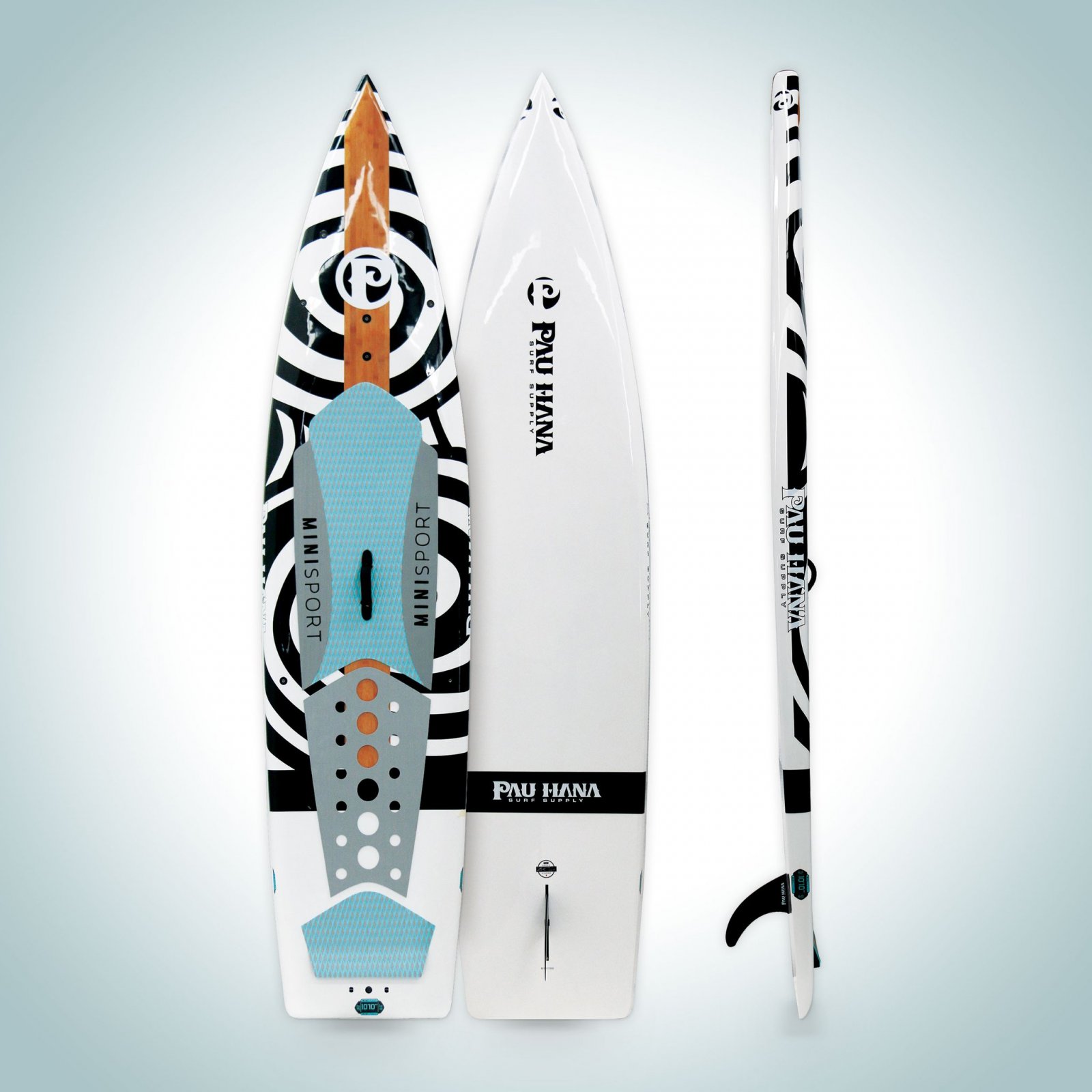 If an item is out of stock please contact us for availability.
This item is not available to ship. Pick up at store. Delivery options available, call for quote.
Order a board online and call for accessory discount.
This stand up paddle board is best for touring and fitness. Stay fit and go fast on the most stable, lightweight, and compact displacement hull board on the market.
This is the best fitness paddle board from Pau Hana. The Pau Hana Mini Sport has been updated for 2018. The new model features a wider tail, which increases the weight capacity and stability. The new Mini Sport is still lightweight and fast like the previous models making this a great training and sport board. With a displacement hull, it paddles fast in the lake, river, or marina. Its light weight and soft grab handle makes it easy to carry and transport. The board was designed to meet the needs of those who want a step up in their speed with a smaller, lighter displacement board than other companies offer. This paddle board is best in flat water, marinas, and lakes, but can easily be taken anywhere. Being only 10'10" and weighing in at 22.5lbs makes this board easy to carry and transport around. The board features a soft neoprene grab handle as well.